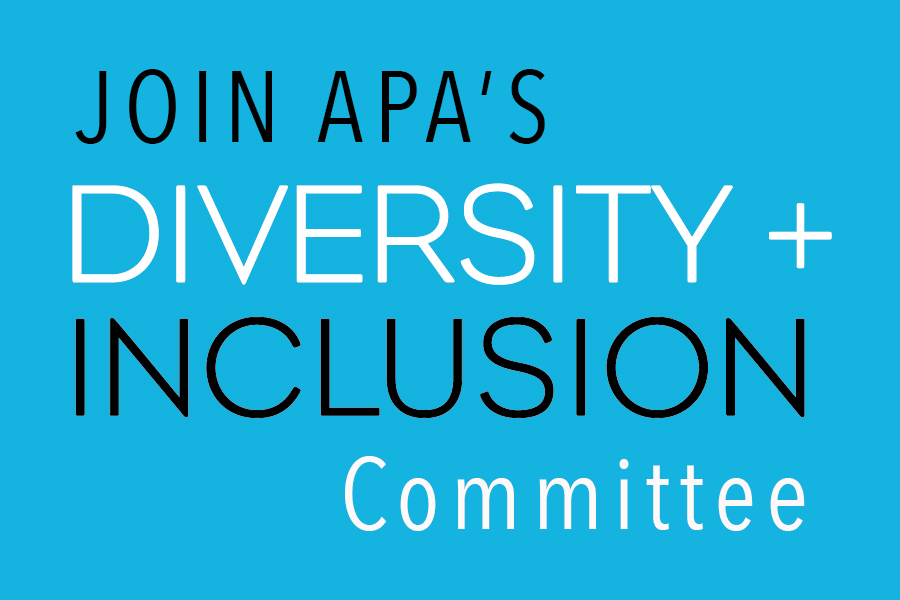 It's been just over one year that APA launched a special committee for Diversity & Inclusion. The committee is comprised of a dedicated group of photographers from across the country, working together on a number of initiatives.
Our goal is to clear a path to success for historically marginalized groups including the BIPOC and LGBTQIA+ communities at APA National and its chapters.
The committee is bringing on new members once a year and now is the time to consider joining if you are interested. It's an amazing, positive, forward-thinking group. We are looking to recruit 8 new members to join our ranks. Ideal prospective members love to participate in meetings, will be thoughtful in sharing their input and are interested in turning ideas into action.
Read more about the work of the committee here - https://apanational.org/news/entry/diversity-and-inclusion/.
Here are some of the Committee members
Contact Committee Chair, Martine Severin diversity@apanational.org
Ready to be considered?
Sign up here: https://forms.gle/v1J9o9SmX7hoQ6cW9