Not all business insurance is created equal.
That's why APA has a dedicated business unit to handle our members' insurance needs. It's business insurance designed by photographers for photographers. As the leading not-for-profit organization serving professional photographers we know the unique demands of this industry. Our insurance agents deal with photographers all day long, have loads of experience and are trained problem solvers. They're not afraid to get in the trenches and hammer our the best insurance plan to fit any business need. Plus, APA Insurance Services (AIS) never charges for COI (proof of insurance certificates), unlike many other companies.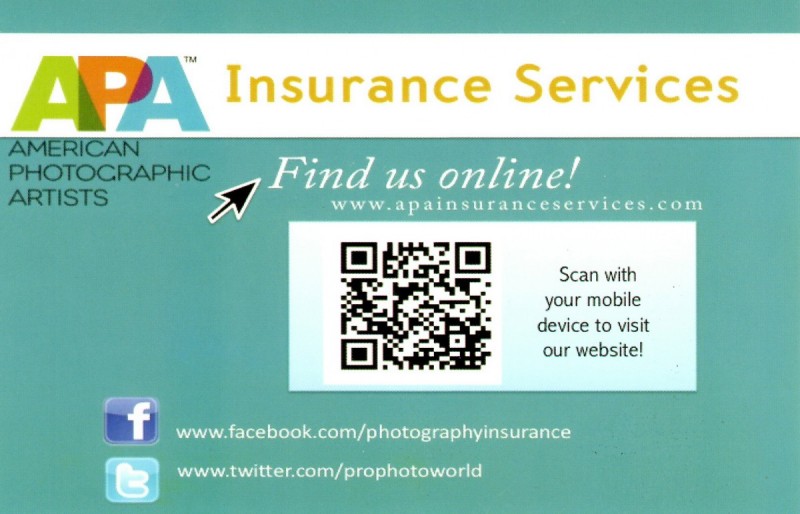 Professional Business Insurance

Karen Stetz is APA's insurance problem solver. Her experience spans over 10 years, including work in both personal and commercial lines. This well-rounded knowledge, along with Karen's attention to detail and superior customer service make her a trusted business partner. Contact Karen for a custom analysis and proposal of your insurance needs:
Karen Stetz
p: (877) 269-9021
e: karen@apainsuranceservices.com
Need an instant insurance quote? Visit APA Insurance Services.
Student/Educator Insurance
Yubrano (Yubi) Alvarez APA oversees our educator and student member insurance plans. These unique policies offer exceptional and affordable protection for students and educators on personal property and photography equipment. Ask Yubi about additional coverage on rental equipment available only with your APA membership. Read why a College Student policy is better protection than a homeowners policy.
Yubi Alvarez
p: (888) 411-4911
e: info@collegestudentinsurance.com
Visit the website for an instant quote.
Professional business insurance provided through APA Insurance Services and is a benefit for members at the Supporter level and above. Not a member? Join today.