Stepping out of your Comfort Zone: Listening to the Creative Voice within, featuring Joshua Liberman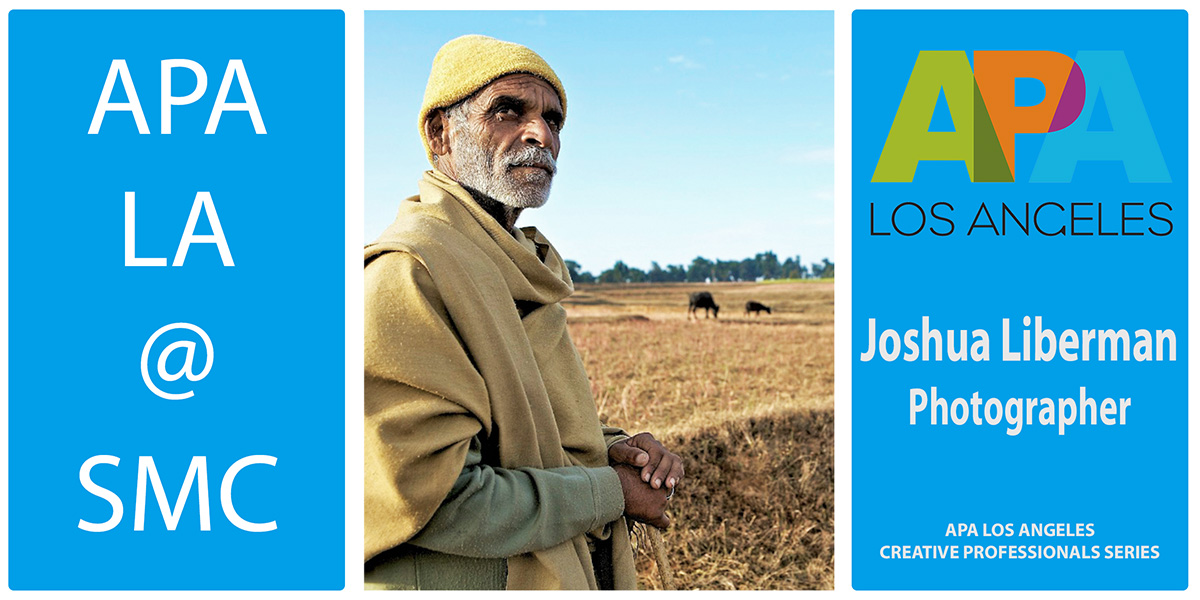 Each of us holds within us a unique creative voice that drives our Artistic Vision. However, in today's marketplace, driven by market trends and fads, it becomes easy to compromise our unique voice in favor of what's comfortable and safe.
When we consistently find ways to push our personal and creative boundaries, we provide space for our Creative Self to thrive.
In an exploration of his 20 year career photographing cultures and people in Developing Nations, Joshua invites you to discover your own Creative Comfort Zone so that you might choose to step beyond it, in a lifelong pursuit of your unique Creative Self.
PARKING: $10 Parking at Pico and 14th
UBER recommended: First time riders use promo code: 5ja4g and save.
FREE ADMISSION
Please note: Please arrive 1 hour early to allow for street parking on meters or empty spots.
The College has evening classes at the same time, arriving early does not guarantee free parking.
Public transportation plan your trip here: Big Blue Bus
PARKING: $10 Parking at Pico and 14th