APA Scope May 3, 2021 Moderated by Oriana Koren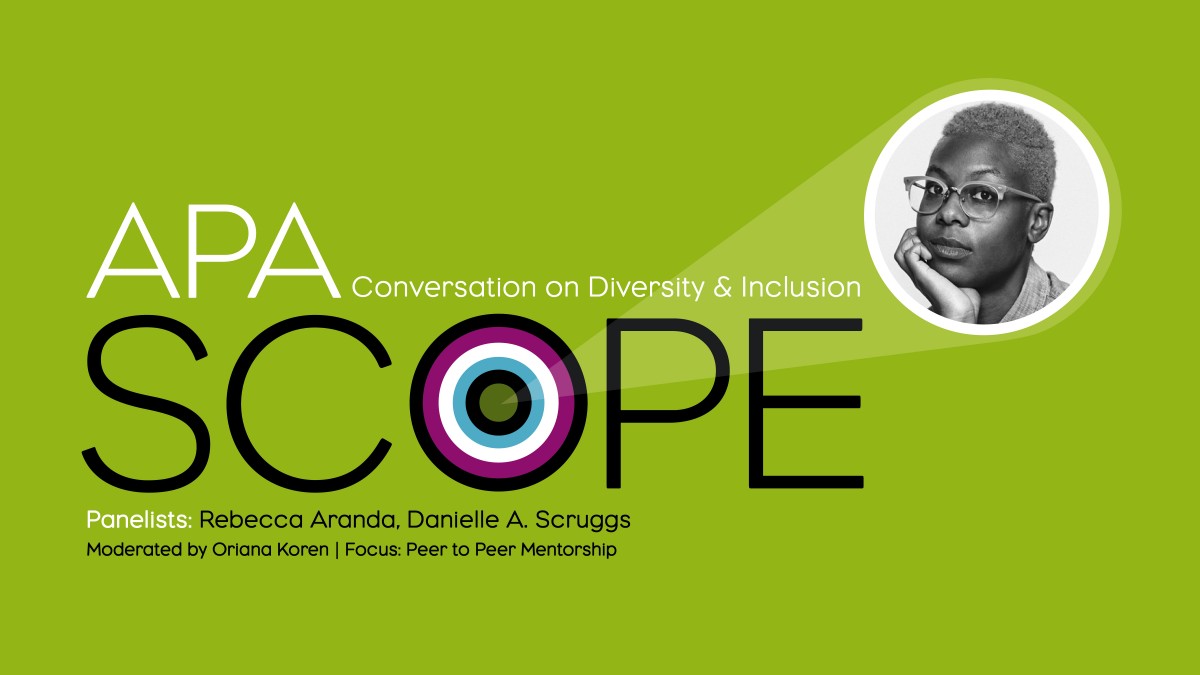 APA Scope, May 3, 2021
Topic: Peer to Peer mentorship moderated by Oriana Koren
Guests:
Rebecca Aranda is a Mexican-American documentary photographer based in Los Angeles, with a focus on performance arts (film, TV, theatre) and educational organizations. They have shot a wide variety of live events and documentary work. Rebecca is proud to be a mentor with Las Fotos Project, working with teenage photographers in East LA.
Danielle A. Scruggs is a photographer, and writer, and photo editor for Getty Images based in Chicago, Illinois. She graduated from Howard University with a degree in journalism and from the Maryland Institute College of Art with a master's degree in digital art. Danielle is a board member of Authority Collective , a general member of Diversify.Photo and was a Women Photograph 2018-2019 mentor, all groups committed to creating equity and parity within the visual storytelling field.
Moderator:
Oriana Koren is a photo-ethnographer, a writer and a researcher. I began my editorial photography career by researching and documenting the contributions African descendants have made to American cuisine and foodways. My approach to editorial photography centers the perspectives of formerly colonized people and communities, by re-framing my image-making process using anthropology methodologies and rigorous personal research. I am also an activist, having co-founded the Authority Collective, founded a new photo award, the Lit List, and recently, co-authored and wrote the glossary for the Photo Bill of Rights.