APA Scope: Diversity & Inclusion June, 7 2021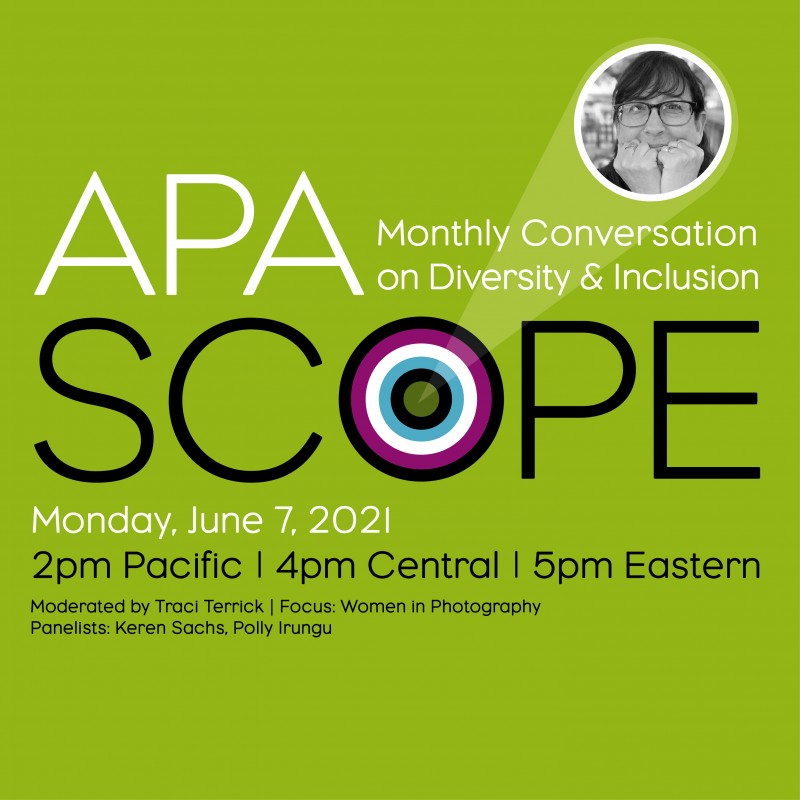 APA Scope: Diversity & Inclusion, June 7, 2021
Topic: Groups elevating female-identifying professionals in the photography business
Panelists Include:
Traci Terrick, founder of Poppy Creative Agency, and Focus on Women has more than two decades in the world of creating visual content. Focus on Women is her passion project and she is connecting other like-minded creatives on a daily basis which feeds her soul. Their mission is to elevate and empower female identifying professionals in the commercial photography industry. If there is someone you are looking to meet, reach out to Traci, her networking is astonishing and she knows so many people that she spends 50% of her time trying to pay it forward for anyone she can.
Keren Sachs is the founder and CEO of The Luupe, a platform that connects brands with diverse photographers to create custom, high-quality visual content. Keren has dedicated her career championing artists and getting the right eyes on their work. She has served as an advisor to companies around the world with a focus on content licensing, business development, and international growth. Previously, Keren was the Director of Content Development for Shutterstock, where she led the acquisition and curatorial direction for Offset, and has also worked for National Geographic, The Wall Street Journal, Corbis, Williams-Sonoma, and Martha Stewart Living Omnimedia. Keren regularly speaks on diversity and authenticity in front of, and behind the lens, and has appeared on CBS and MSNBC.
Polly Irungu is a multimedia journalist, digital editor, and self-taught photographer She is the founder of Black Women Photographers, a global community and directory of Black women and non-binary photographers. Her work has been published in numerous publications, including Global Citizen, NPR, BBC News, The Luupe, MEFeater, Refinery29, The Washington Post, BuzzFeed, CNN, HuffPost, OkayPlayer, and OkayAfrica.