APA Scope: Diversity & Inclusion April 5, 2021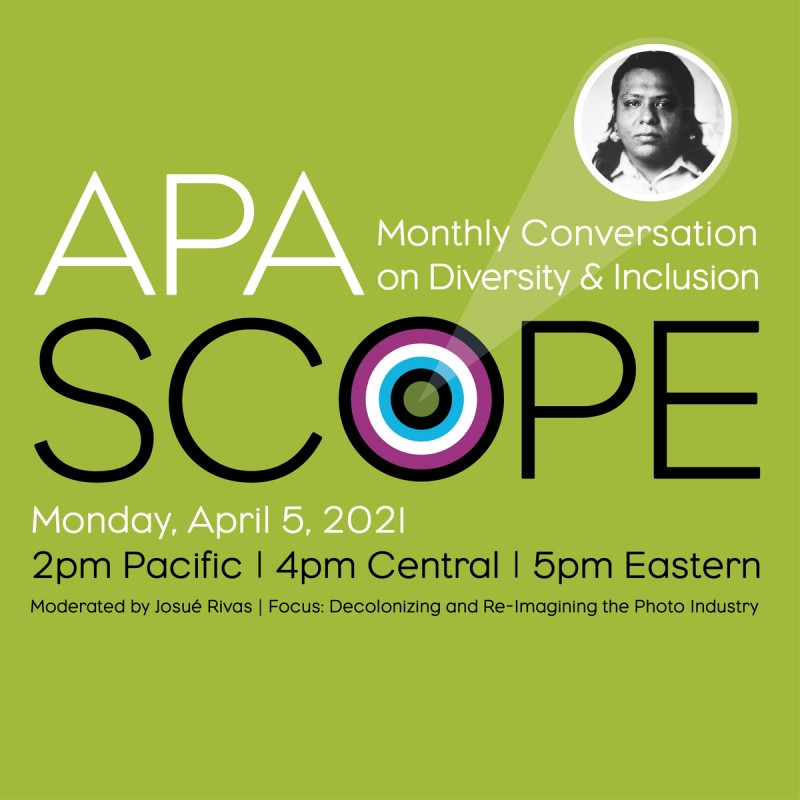 APA Scope: Diversity and Inclusion, April 5, 2021
Josué Rivas (Mexica and Otomi) is an Indigenous Futurist, creative director, visual storyteller, and educator working at the intersection of art, technology, journalism, and decolonization. His work aims to challenge the mainstream narrative about Indigenous peoples, co-create with the community, and serve as a vehicle for collective healing.
He is a 2020 Catchlight Leadership Fellow, Magnum Foundation Photography and Social Justice Fellow, founder of the Standing Strong Project, co-founder of Natives Photograph, Curator at Indigenous TikTok and winner of the 2018 FotoEvidence Book Award with World Press Photo.
His work has appeared in National Geographic, The Guardian, The New York Times, Apple, Nike and Converse amongst others.

Panelists to be announced