APA/LA at Canon: Elena Dorfman - Navigating Two Simultaneous Photo Careers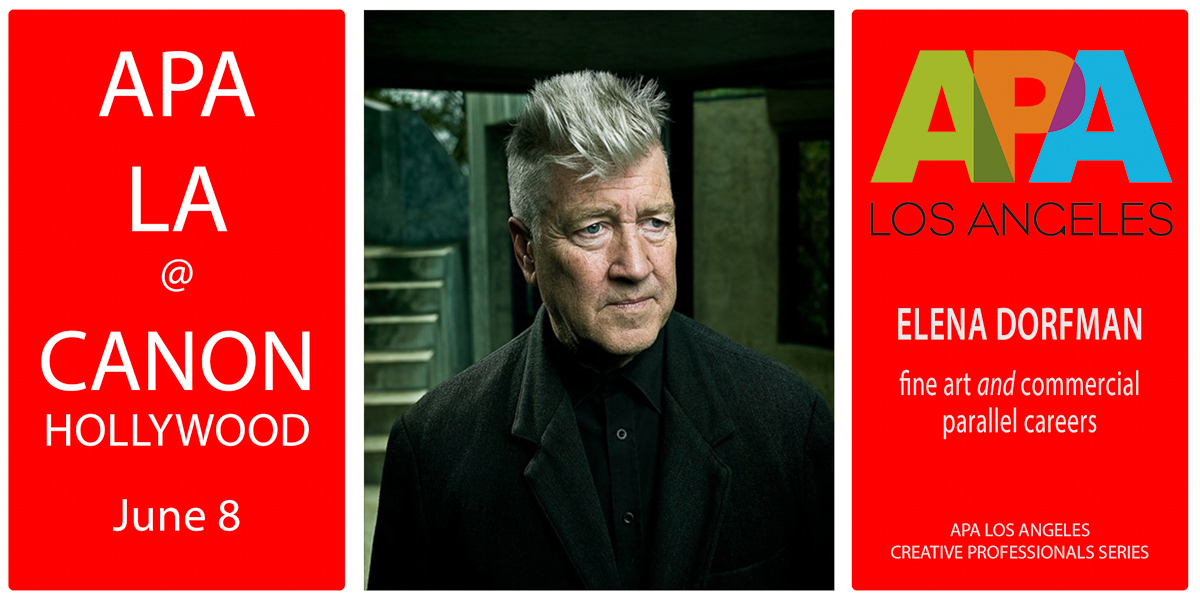 For the last twenty years, Elena Dorfman has successfully navigated BOTH the commercial and fine art worlds! While a widely-published and exhibited fine-art photographer, Elena has also maintained a busy commercial assignment schedule in editorial and special on-set photographer (STAR WARS: THE FORCE AWAKENS). Her two specialities have informed each other, leading to a deeper appreciation of her contributions in both fields.
Come hear her talk about the real-world challenges of both fields: the pros and cons of working with an agent, managing editorial clients and shoots, establishing and maintaining a gallery presence, managing long-term projects, book publishing, and the importance of personal connections.
Almost 15 years ago, while working for the French Marie Claire magazine, she was introduced to the world of the "Real Doll", which led to her highly acclaimed monograph "Still Lovers" (Channel Photographics), and exhibitions that traveled the world.
"Fandomania: Characters & Cosplay" (Aperture), her series on the mash-up culture of costume-play was embraced by Hollywood - ultimately leading to her work as a special photographer for Star Wars: The Force Awakens.
Her commercial career includes working for magazines such as Rolling Stone, The New Yorker, T magazine, and The New York Times.
Doors open at 6:30pm -Event starts at 7:15pm
Light hors d'oeuvres will be served

Street parking, read signs.
UBER Recommended. First time riders use promo code: 5ja4g and save.

RSVP Required