APA Biz Talk - May 19, 2020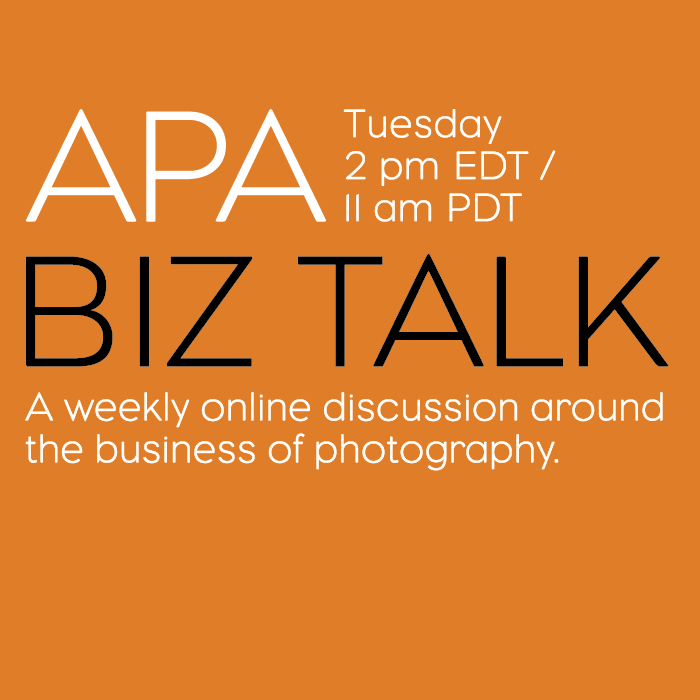 Biz Talk Episode 7 - Production Team Members & Safety
Have you thought about how you'll be approaching a shoot as part of the production team once we are able to get back to work? We'll talk to stylists, a digital tech, and CEO of Inovativ for a more in-depth look at how individual roles can practice safety on set.
Deborah Dapolito - Deb Dap Stylist - Wardrobe Stylist - Spend a few minutes with Deb and you'll quickly see how her warm nature and incredible sense of humor compliments her ability to dress talent in an authentic and beautiful way. With 15+ years under her belt her keenly trained eye for the client's mission and ever-evolving awareness of color and style ensures a happy client, every time.

Darcie Adler - Prop Stylist / Stylist Agent - Since its inception, The Spin Style Agency of Atlanta has cultivated a passionate cooperative of talented stylists, artists, creative directors and image-makers fiercely devoted to a singular mission: delivering uncommon results.

Jillian Knox - Food Stylist - Jillian Knox is an interdisciplinary creative polymath based in San Francisco. She currently works as a food + fashion stylist. When she is not working, you can find her exploring the world with her film camera, documenting people, places, and things.

Margina Dennis - Makeup and Grooming - Based in NY makeup guru Margina Dennis has worked her magic on celebrities such as Tracy Morgan, Jane Lynch, Petra Nemcova, and Tom Brady for 15 years.

Erik Hillard - Digital Tech and owner of Running Pixels, LA - With experienced digital techs, all with strong first-assistant backgrounds Running Pixels techs work with any camera system and tailor their capture equipment to each specific shoot.

Patrick Blewett - CEO of Inovativ- With a demonstrated history of creating, developing, and managing successful companies. His eye for design, attention to detail, and digital workflow experience has enabled him to successfully create and develop specialized tools for the entertainment industry that accelerate productivity.