An Evening With Candace Gelman and Zach Anderson: A Refreshed Perspective
An Evening with Candace Gelman and Zach Anderson: A Refreshed Perspective
In our latest installment of our popular 'An Evening With' series, we are proud to partner with Space For Arts, Samy's Camera, Workbook, Yodelist and Naked Eye Studio to present a talk with Zach Anderson, whose imagery explores a fresh take on story-telling, in conversation with his well-established photo agent, Candace Gelman.
Zach Anderson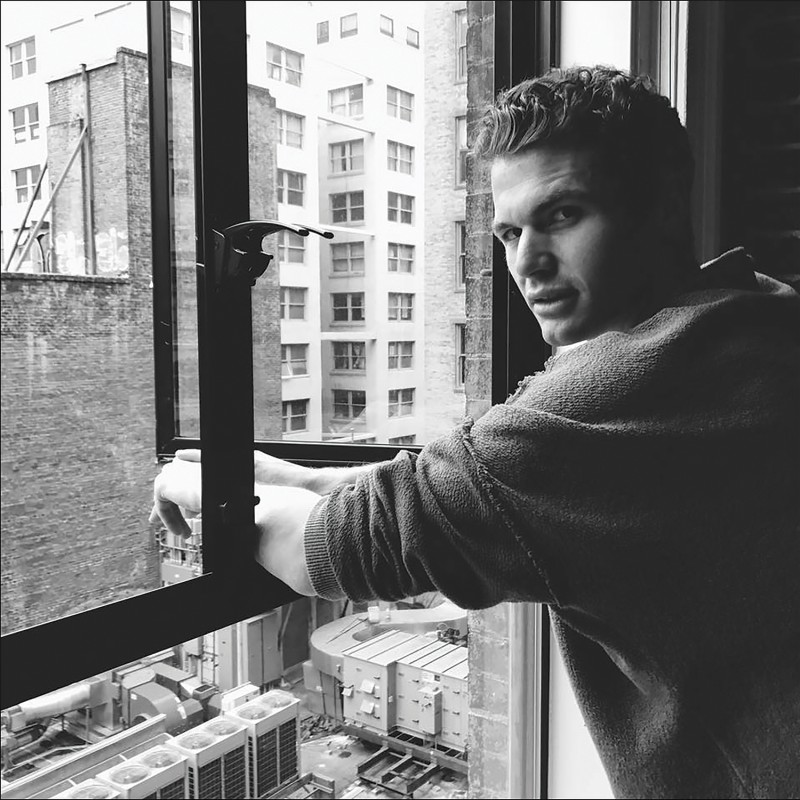 Zach Anderson was born and raised in the Pacific Northwest–specifically Washington and Idaho. Raised by a photographer pops and an artist mother, creativity was always nurtured in his house. Zach's early photographs were of his quirky musician and skater friends. Through this personal work, Zach discovered his other passion in life–music and going to shows and festivals.
After graduating from high school, Zach left Idaho to study photography and film at the Santa Fe University of Art and Design in Santa Fe, NM–transferring his junior year to complete his education in San Francisco before moving to NYC to intern in the photo department at Rolling Stone and Men's Journal. After his stint there he moved to Austin, Texas. Fueled by his love of music and the opportunity to assist a photographer he admired, Zach spent a number of years in Austin assisting full time and building his body of work. Zach now lives in Los Angeles–maintaining his same passions and unique eye for story telling.
His client list includes Vans, Viacom, Infiniti Motors, Ford, Lincoln, Yeti and American Airlines to name a few. Zach has been awarded Luezer's Archive: 200 Best Ad Photographers Worldwide for 2018 and 2020.
His website is https://www.zachandersonphoto.com
Candace Gelman
Candace Gelman is one of the most respected preeminent artist representatives in our industry. For close to thirty years Candace's singular mission has been to merge photographers and directors demonstrating authentic talent with creatives and buyers globally. She has been diligent to ensure the talent she represents are free thinking visual artists pursuing mastery in their craft. This diligence has paid off as many of her artists' are commissioned for innovative campaigns for globally recognized brands, and their work has been acquired by galleries, museums and private collectors, and all have won countless awards recognizing their talent and commitment.
Candace's groundbreaking decision to represent Zach Anderson, a talented young emerging photographer, was in keeping with the spirit of the mission that has guided her all these years–to constantly assess the landscape while keeping an eye on the horizon. This exciting evening of conversation between Candace and Zach will illuminate Candace's intuition and insight in taking a chance on an emerging artist, and the unique, successful relationship between a veteran agent and a young talented photographer.
Candace Gelman and Associates Website: http://www.candacegelman.com
Timeline For February 26, 2020:
6p-7p Networking and Check In
7p-8:15p Presentation
8:15p-9p Q&A
Naked Eye Studio
1443 West Jefferson Blvd.
Los Angeles, CA 90007
APA Members (and students) $10
General Admission $20
Student get in Free