APA LA is the West regional chapter of America Photographic Artists (APA) the country's leading non-profit advocate for commercial photographers. We organize events, negotiate benefits for our members, hold seminars, promote our member's work, organize photo contests, advocate for Artist's Rights and Copyright. Our goal is to establish, endorse and promote professional practices, standards and ethics in the photographic community. We seek to mentor, motivate, educate and inspire in the pursuit of excellence. Our aim is to champion and speak as one common voice for image makers to the photographic industry in the United Stated and the World. If you are a professional/emerging/aspiring/student photographer based in Los Angeles and Orange County, get in touch and find out how joining APA LA can help you and your business. Find out more about the benefits and requirements of joining HERE
APA LA Leadership
Patti Silverstein, Director, APA Los Angeles
Board of Directors: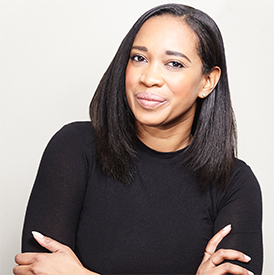 Pronouns: she/her
British photographer, Nathalie Gordon has an unusual but fantastic hyper realistic style. Her work is primarily beauty and advertising focused and is always packed with high sheen and edge. Graduation with a BA (Hons) in film and photography, Nathalie wanted to direct music videos and TV commercials. After an unusual circumstance where her mother was left with a hair salon Nathalie's work transitioned into the hair and beauty space. Wanting to escape the dull skies of London Nathalie found herself in in sunny Los Angeles brunching, taking great photos and on occasion cycling up and down the PCH.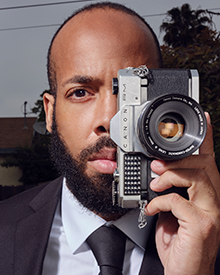 Pronouns: he/him
Christopher Malcolm is an award-winning Los Angeles based commercial photographer, director and cinematographer with clients such as Nike, Lululemon, ASICS, and Verizon. His work has also appeared in publications such as Runner's World, Men's Journal, and Bicycling. He has won awards from a number of prestigious institutions including PDN, APA, American Photography, IPA, and The Lucie Awards. His career began as a narrative filmmaker and his passion for photography and cinema are derived from his love for classic cinema, which has led him to write extensively on the subject and appear on networks such as Turner Classic Movies to do deep dives into film theory. He learned still photography almost by accident while studying cinematography at UCLA, launching him on a dual track career. In addition to his own work, Christopher is a board member of American Photographic Artist and serves on the organization's Diversity Committee to increase access to careers in the arts to talented artists everywhere. He also writes a weekly column about photography for Fstoppers.com.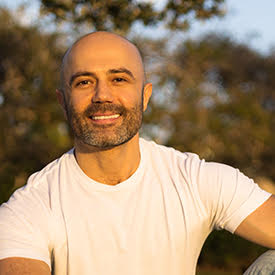 Pronouns: he/him
Since an early age Dmitry was drawn towards artistic hobbies and crafts. Growing up he loved taking family photos with his father's retro film camera Zenit E. While studying computer science in university in Moscow, Dmitry surrounded himself with like-minded people who made him fall in love with photography even more. He started working for a luxury real estate magazine in 2004 while still in university. Right after graduation in 2006 Dmitry captured a striking picture of a solar eclipse and was honored his first cover with Digital Photo Magazine. That's when Dmitry decided to dedicate his professional life to photography. To do so he moved to Dubai, where he started his professional career working for various publishing houses. Throughout his career Dmitry's work appeared in international titles such as ELLE, L'Officiel, Viva, Grazia, Harpers Bazaar and Marie Claire, National Geographic, just to name a few. The biggest inspiration for Dmitry is traveling around the world and experiencing new cultures. After living in Dubai for 12 years, he moved to California to continue his life journey and capture beautiful images along the way.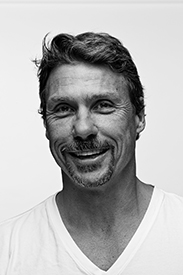 Pronouns: he/him
At the age of 13, Hugh Kretschmer was introduced to photography by his father who was a photo-instrumentation engineer for MacDonnell Douglas from the Mercury through Apollo missions. Ten years later, Hugh received a Bachelor of Fine Arts Degree from Art Center College of Design, graduating with honors. He then moved to New York City to start his career, collaborating with editorial, design and advertising clients such as Vanity Fair, New York Times Magazine, National Geographic, GQ, Penn & Teller, Old Spice, Huggies,Toyota, and Sony. His images have been recognized by The International Photography Awards, American Photography, Communication Arts, PDN Photo Annual, Graphis Publications, and the Society of Publication Designers. Hugh has also lectured and lead workshops at Eddie Adams Workshops in Jeffersonville, NY, Gulf Photo Plus, Dubai and Fotorama, Serbia. He teaches photography part-time at Art Center College of Design, UCLA Extension,and the Los Angeles Center of Photography.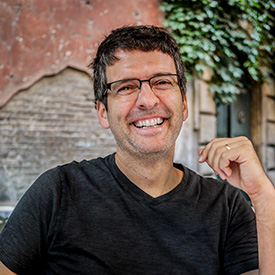 Pronouns: he/him
I create photography and video for advertising that is authentic, life-affirming, confident, and renewing. I strive to reveal authenticity in unique and unguarded ways that tell the story while crafting the brand of my client. Growing up in Iowa in the '80s, I dreamed of a life beyond the cornfields. By the 90's, I got married and moved to Chicago while fully embracing my photography career. Just before the new millennium, I made the switch to Los Angeles "just to try it out" and I'm still here over 20 years later. I'm very inspired by people who are making conscious choices to shape the direction and priorities of their lives from a deep need to live a more authentic and purposeful life. I find the best stories have a balance of tension and energy that causes us to pause, but then compels us into action.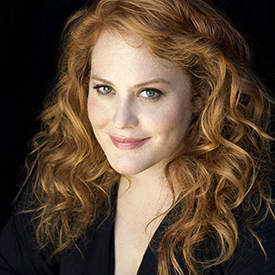 Pronouns: she/her
Los Angeles native Elisabeth Caren is an editorial, advertising and fine art photographer. Elisabeth incorporates her lifelong passion for the dramatic arts into her visual art practice, making cinematic narratives and theatrical portraits, in addition to her advertising commissions for clients such as Discovery, FOX, HBO MAX, NBC, and Sony, her editorial work has been featured in Emmy Magazine, Entertainment Weekly, Los Angeles Magazine, The New York Times, The Washington Post Magazine, and Time. Her fine art work has been exhibited in LA, New York, London, and Toronto and her images have won awards and been recognized by the APA National Awards, American Photography, International Photography Awards, PDN and The Young Masters Art Prize. Elisabeth received her Bachelor of Fine Arts from Boston University's College of Fine Arts is a member of The Cinematographer's Guild Local 600 and a board member of APA LA.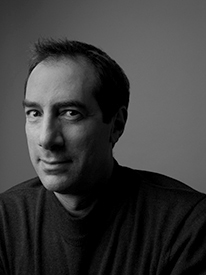 Pronouns: he/him
David's love of photography began when he was a painting student in California–using photography to explore the subjects he was later to render in pigments. After attending university, David moved to New York to apprentice and become a master printer for some of the World's leading photographers of the day. His solo career began as chief fashion photographer for a global fashion retailer. He soon opened his own studio to apply what he had learned to produce award-winning ad campaigns, music packaging and editorial assignments. David now lives in Los Angeles and continues to expand his love of the photographic medium and apply his skills to the moving image. He is passionate about APA's mission, especially its work with Congress in reforming copyright law to better protect the work of creators now and in the future.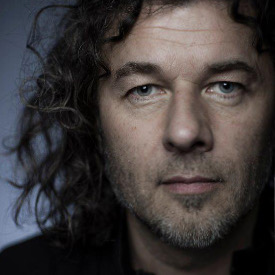 Pronouns: he/him
Carsten, board member and creative director at APA LA, is a digital artist/high end retoucher and specialize in complex digital compositing, high end retouching, finishing, photo illustration, pre-press, press-checks, book design, digital printing. He received his professional training in lithography, graphic design and pre-press in Germany and started his own company DesignCSC back in Germany in the 1990's and worked for advertising agencies in both Europe and the United States before relocating to Los Angeles in 2000. Since then, his focus has been on providing digital retouching and photo compositing services for editorial, entertainment and advertising campaigns as well as the music industry.
 He has collaborated with artists and publishers on several outstanding book projects where his skills cover a variety of tasks, from simple image optimization to book design and the whole pre-press operation and press check.
Carsten lives in Hollywood, Los Angeles.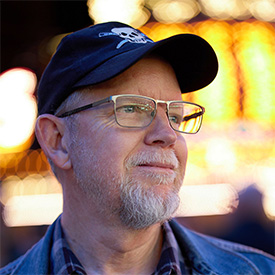 Pronouns: he/him
Since 1991 Dennis has been adding the Photoshop Magic to movie posters and images for ad campaigns. He loves working on cool images with cool creatives whether they're for the latest blockbuster movie or a shot of a beautiful model or a product shot for a new ad campaign. His work can be found at; www.dunbardigital.com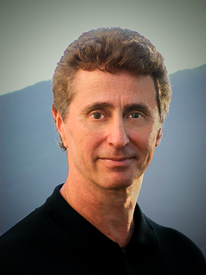 Pronouns: he/him
Eric Lawtonis an award-winningfine art photographer, writer, and visual artist whose work has been exhibited and published throughout the world. His art is in numerous private, corporate, and public collections including the Skirball Museum, the International Photography Museum, the New York Public Library, and the Bibliotheque Nationale in Paris. His multimedia theatrical work has included visual montages with the Los Angeles Philharmonic Orchestra at the Hollywood Bowl. One of Eric's writings was quoted by Susan Sarandon during the 75th Academy Awards. His recent portfolio, Event Horizon, was awarded First Prize for book projects at the Palm Springs Photography Festival and was exhibited at the Annenberg Space for Photography. His books include The Soul of the World (HarperCollins),The Soul Aflame(Conari Press). His recent book, Event Horizon, published by Nazraeli Press, received the International Photography (IPA) Award for fine art photography books and was exhibited at the House of Lucie Gallery (Lucie Foundation)in Los Angeles. Eric serves on the Board of Directors of American Photographic Artists – Los Angeles. Eric is listed inWho's Who in America and is the recipient of numerous awards, including The International Photography ("IPA") Awards, Advertising Photographers of America'sBest in ShowAward, American Photographic Artists' Curator's ChoiceAward, and Communication Arts'Award of Excellence. He lives and works in Pacific Palisades, CA. www.ericlawton.com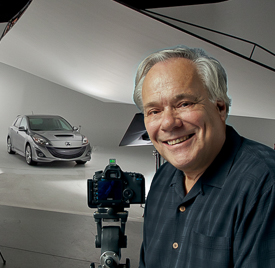 Pronouns: he/him
Don has earned his living in photography for 52+ years. Formal photo school in NYC. Then opened a very successful portrait and wedding studio. Moved to LA in 82 shooting major catalogs and national food brands. For past 25 years Don has shot new cars exclusively. In 2008 he opened Red Gum Creative Campus, a multi stage, multi specialty, rental studio where he still directs and shoots cars for a few long time clients. Married 50 years, 2 two children, 2 grandchildren.APA National President, APA-LA President, IPC United Nations Leadership award. PPSNY Court of honor (8 times) PPA National Loan Collection (several times)
About American Photographic Artists
American Photographic Artists (APA) is a 501(c)(6) not-for-profit association for professional photographers.
American Photographic Artists is a leading national organization run by and for professional photographers. With a culture that promotes a spirit of mutual cooperation, sharing and support, APA offers outstanding benefits, educational programs and essential business resources to help its members achieve their professional and artistic goals. With chapters in Atlanta, Los Angeles, Chicago, New York, San Diego, San Francisco, Charlotte, the Northwest and Washington, DC, APA strives to improve the environment for photographic artists and clear the pathways to success in the industry. Recognized for its broad industry reach, APA continues to expand benefits for its members and works to champion the rights of photographers and image-makers worldwide.
Members include professional photographers, photo assistants, educators, and students. We also welcome professionals engaged in fields associated with photography, advertising, or visual arts but who themselves are not professional photographers. Membership types can be found HERE, frequently asked questions HERE.
History
APA began in 1981 as Advertising Photographers of America. In June 2010, the name was changed to American Photographic Artists the reflect the growing diversity of our membership. Our founding members, educated through the school of hard-knocks, started APA with the vision of mentoring the next generation of visual communicators.
Now in our fourth decade, APA provides the tools that help members navigate the complex world of commercial photography and run a smarter, more creative and profitable business. Original board members included; Russell Kirk, John Pilgreen, Michael Raab, Larry Robins, Jim Salzano, Steve Steigman, Bill Stetner and Michael Weinberg. In June 2010, the name was changed to reflect its growing need for a moniker that more accurately represents is current and future membership. Whether one is an advertising photographer, editorial, fine art, landscape, architectural shooter, or any kind of photographer, affiliate or assistant whose commerce is the uniquely crafted image, then American Photographic Artists, still known as APA, is the organization which aspires to support your success in the photographic arts.