In Pursuit of a Rep, an APA National Event brought to you by APA Atlanta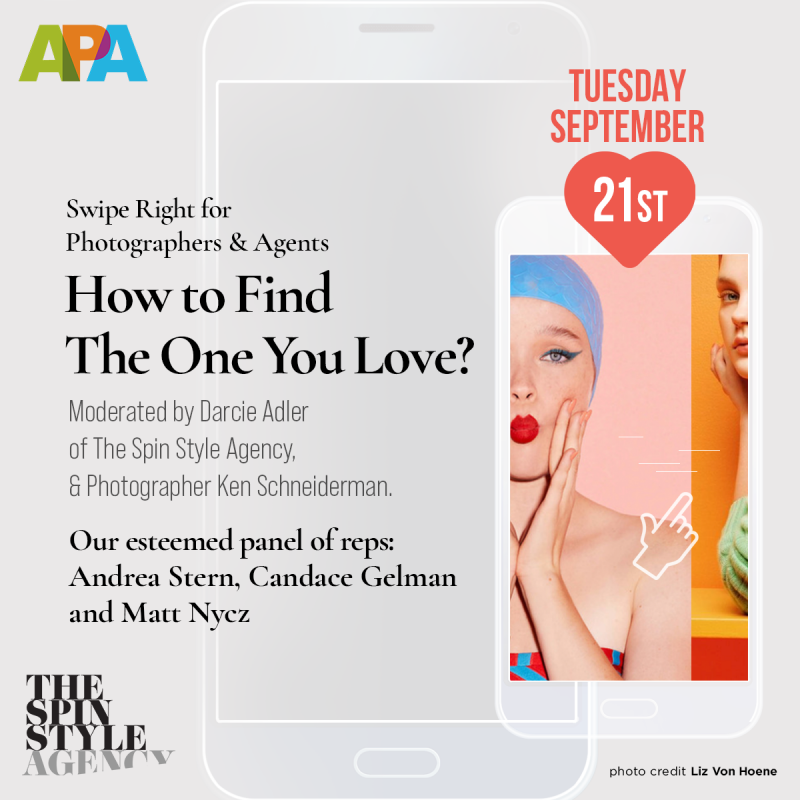 Panel discussion moderated by Darcie Adler of The Spin Style Agency (ATL) & Photographer Ken Schneiderman (ATL). Panelists include reps Candace Gelman (Chicago), Andrea Stern (LA), and Matt Nycz (NY), followed by open Q&A.
Are you in pursuit of a rep? Or do you simply want to learn how the pros find the work, facilitate the bidding process, and win the job?
How do agents motivate their artists to create new promotional work that is relevant in today's market?
What does a solid creative call look like?
How do agents market, network, determine usage? Get these answers and more.
We want to know your pressing questions; that's why you'll have the opportunity to ask.
We look forward to seeing you there!