APA LA Portfolio Review | May 13, 2023 SOLD OUT!
APA LA Portfolio Review | Saturday, May 13, 2023
8am - 4pm PST
(virtual arrival time - 7:30am PST)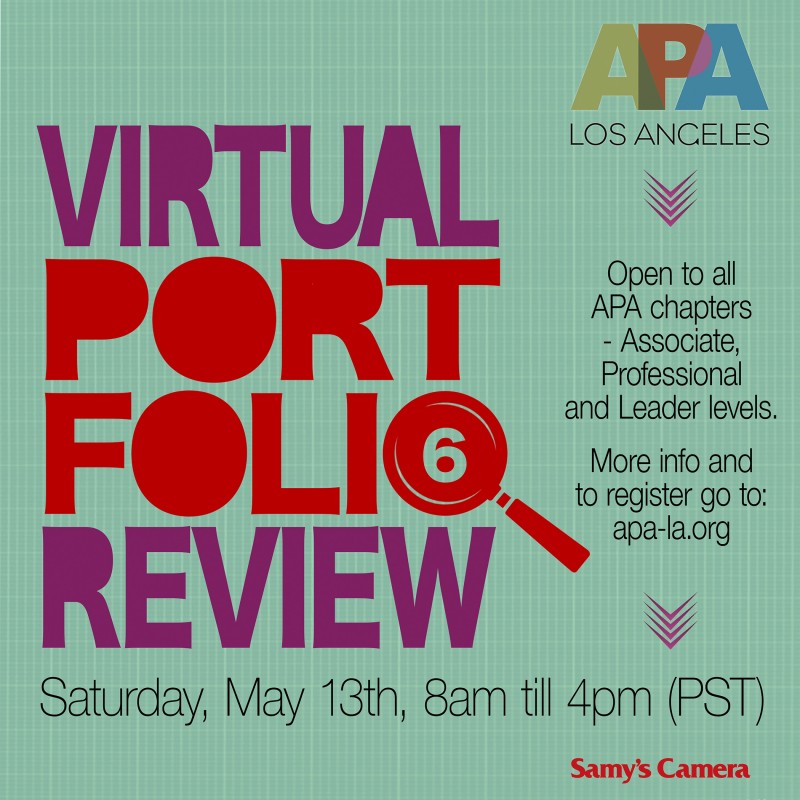 APA Los Angeles is holding another Virtual Portfolio Review, continuing in our way to provide constructive feedback to members on their portfolios and/or websites. Members get expert personalized reviews from top industry professionals: creative directors, art directors, art producers, photo editors, in-house creatives and entertainment companies. These are folks on the front lines of hiring photographers and they know branding, marketing, and editing. Sign up today to meet these elite reviewers!
Event will be open ONLY to Associate, Professional and Leader level members from all chapters of APA.
Take advantage of this member benefit!
* Pick only one package - 6 reviews maximum *
3 Reviews (20 minutes each) / $300
OR
6 Reviews (20 minutes each) / $600
REGISTRATION CLOSES WHEN TICKETS SELL OUT - DON'T WAIT!
To upgrade your membership contact: membershiprep@apanational.org
Join APA here
REVIEWERS:
* More reviewers to come. Watch this space! *
Instructions will be sent about the reviewer selection process as well as guidelines for the Zoom reviews. Please note requested reviewers are not guaranteed.
THERE ARE NO REFUNDS