APA Biz Talk - June 16, 2020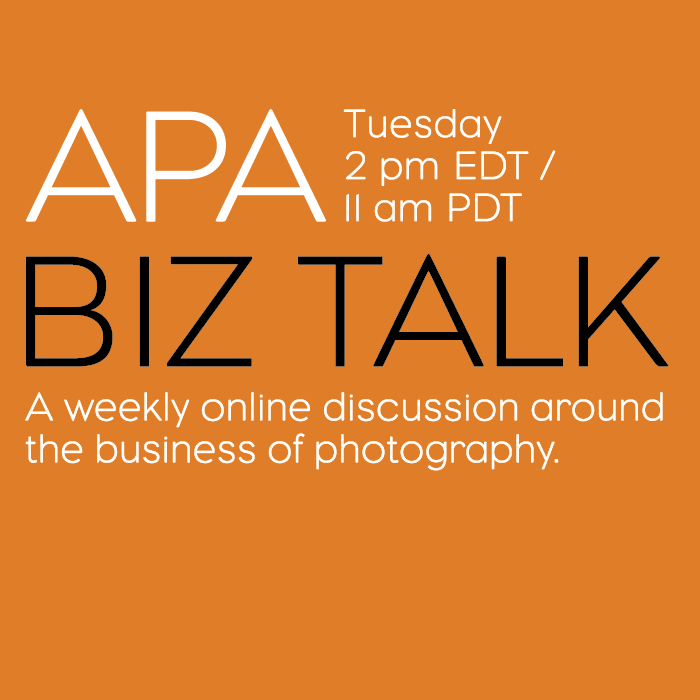 Biz Talk Episode 10 - Experience and Perspectives; Diversity in the Photo Industry Continued

This week we are honored to hear the experiences and perspectives from people working in the photo and advertising industry today. Hosted by APA Chicago board member Martine Séverin.

Martine Séverin is a Chicago + LA based fashion and lifestyle photographer whose vibrant work aims to push boundaries and celebrate inclusivity. She's lived all over the world including France, Belgium, England and Boston, but her roots are tied to her home country of Haiti.
Astrid Andujar is a Dominican-born, New York based Art Director. She currently resides at Droga5, working on brands such as Covergirl, Chase, Thorne and Facebook. Prior to Droga5, she spent time at Grey and McCann, working on Clairol and Pantene—including Cigna's TV Doctors of America campaign, which won 2 Gold Lions at Cannes 2017. She's a proud member of the ADCOLOR Advisory Board and a mentor for Women Who Create.

Oriel Davis-Lyons- Creative Director, Spotify. Former chef turned award-winning creative director in New York City Oriel has also worked at Droga5, R/GA, and Colenso BBDO.

Chris Butler- Global, Integrated Project Manager, TBWA/Worldwide. Chris is one truly creative individual reigning from The Bronx, New York. He has worked on projects such as The Paperboy, Lee Daniels' The Butler, Empire, 12 Years A Slave, alongside campaign films for global brands such as Google, adidas, Facebook, AllState, Mountain Dew and StubHub.

Jigisha Bouverat- Artists Agent, Bouverat Collective. Bouverat Collective represents content creators, photographers, directors, illustrators, installation artists, and designers. Jigisha was the Director of Art Production for TBWAChiatDay for 20+ years during which she managed and mentored teams of Art Producers responsible for revolutionizing the creative and business practices in the industry.

Lauren Crew- Photographer, Bouverat Collective. Based out of Los Angeles, CA and available for work worldwide. Lauren is a member of the Women Photograph initiative.


View last week's Biz Talk hosted by Cassandra Plavoukos with guests Keith Majors, Lynsey Weatherspoon and Oriana Koren https://youtu.be/nw-NW-GqSN8