Norm Clasen: Titled (Cowboy) Opening Reception Saturday, March 3 / 6:00 pm – 8:00 pm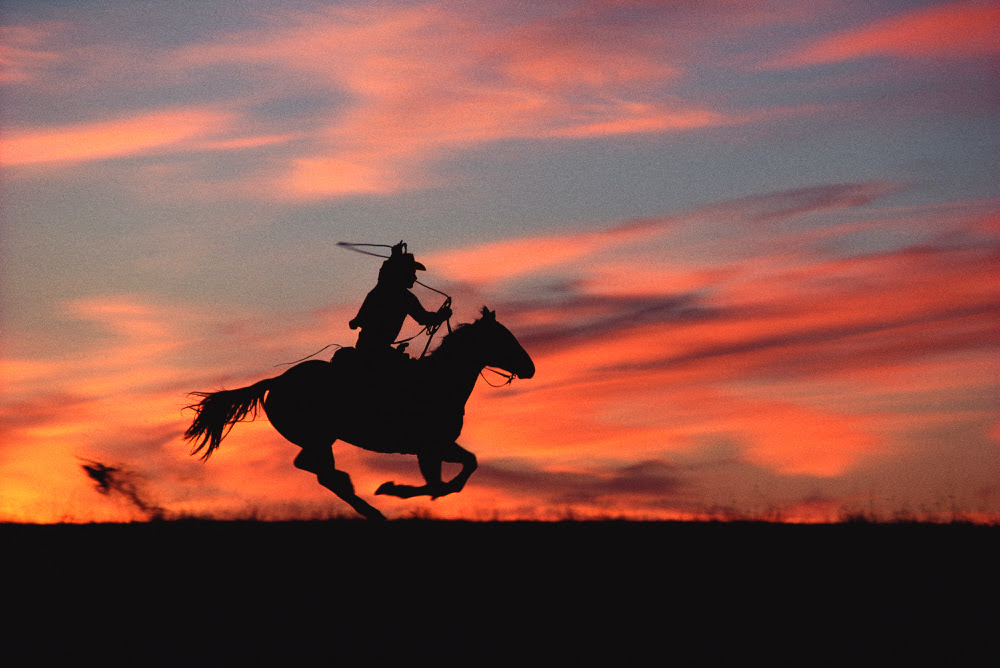 Norm Clasen, Sunset Chase, Riverton, WY, 1985
M+B Photo
Saturday, March 3 / 6:00 pm – 8:00 pm
Show runs through April 21, 2018
The show features images of the American West taken during the artist's decades of working as a commercial photographer. Work you may recognize as appropriated and re-photographed by Richard Prince
Here is a chance to see these authentic images as envisioned by their original author. Meet the man who laid with the rattlesnakes and rode the horses to get the shots.
A portion of the proceeds of the show will be provided to APA for copyright education and the defense of copyright.

It is the hope that this show will engage a dialogue about fair use, moral rights, and authorship in the art community.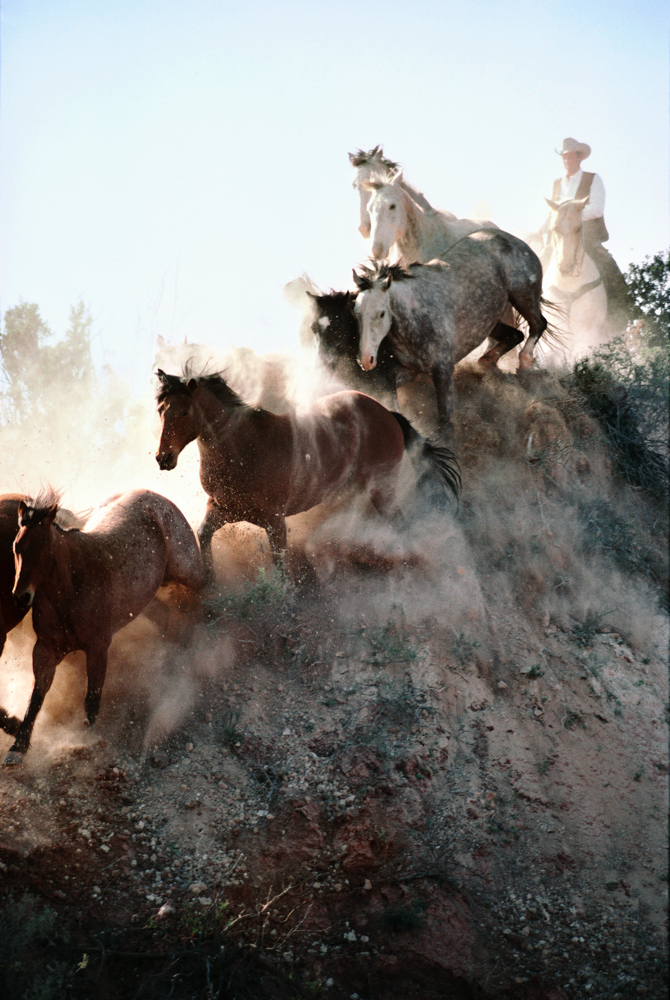 Norm Clasen, On the Edge, Cortez, CO, 1987